ROOFING IN BRISTOL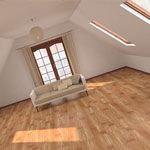 LOFT CONVERSIONS IN BRISTOL
Are you looking to change your dark disused loft space into an additional living space, or perhaps an extra bedroom, office space, or playroom for the kids? North Avon Carpentry are loft conversion specialists and can arrange the planning and construction to transform a loft area into a dynamic extension of your home. We can design and build wardrobes to fit any space, which can turn that awkward spot into a useful and functional area. Our time served tradesmen are experienced in all types of roofing. From today's modern trussed roofs back to the traditional methods of timber cut roofing.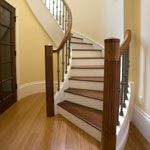 STAIRCASES
Whether you require a complete purpose made staircase or simply a refurbishment of an existing one, North Avon Carpentry can design and build a staircase that you will be proud of as an elegant centre piece in your home or business premises. Our distinctive attention to detail, combined with the high quality craftsmanship in both hardwood and softwood produce the best possible finish. Using high quality timber, our craftsmen transform your ideas into reality.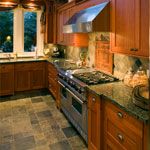 FITTED KITCHENS & BEDROOMS
North Avon Carpentry can plan, supply and fit your dream kitchen. We offer a full planning surface so you can view a 3D walkthrough of your planned kitchen, allowing you to see what your finished kitchen will look like. We can supply and fit a range of kitchens to suit all tastes, from a traditional cottage style through to the contemporary styles of today. Our skilled tradesmen can also offer a wealth of experience in the design and construction of fitted bedroom furniture. Using a wide variety of materials and veneered board.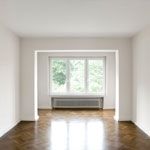 BUILDING REFURBISHMENT
Over the last 25 years North Avon Carpentry have gained a wealth of knowledge in the refurbishment and redevelopment of various types of properties. We can modernise your existing property so the interior resembles that of a new build and update or refresh the exterior to match. If you've bought an investment property that needs renovation or are simply looking to freshen up your own home, this service can give your property a whole new lease of life.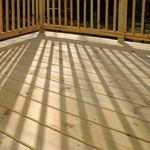 DECKING
North Avon Carpentry can design and build decks of any size or shape, using a wide range of materials. We design and construct unique outdoor living spaces to reflect your lifestyle, providing seamless transitions from inside to outside the home. Whatever the shape or levels of your garden we will design an outstanding decking solution for you to enjoy all year round. Accessories such as planters, benches, ramps, privacy screens and pergolas can all be designed and built to your specification and to blend into your decking design.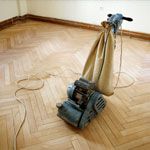 FLOORING
Over recent years the popularity of wooden floors has seen a massive increase. The look of a beautiful wooden floor can transform any home, as well as being more hygienic and hard wearing than any carpet. North Avon Carpentry can supply and fit any sort of wooden or laminate floor from a vast range of styles and materials. We can even refurbish your existing floorboards, ensuring that your new floor will be a talking point for years to come.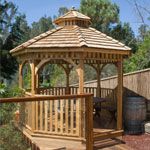 GARDEN BUILDINGS
From a simple garden storage solution right through to an garden office with every home comfort. North Avon Carpentry's highly skilled on-site production team can build and install timber buildings in a wide variety of styles and sizes to suit individual specifications. We can also design and build a wide range of pergolas and other features, including garden sheds, summerhouses, timber garages, playhouses, pet enclosures plus many more.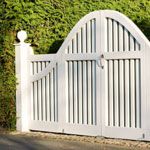 WOODEN GATES
We can design and build custom made wooden gates in any size, shape and style to suit any purpose. We offer a wide array of gates and timber garage doors that have been exclusively designed to enhance the entryway, path, yard, garden, or driveway of your home. Whether you'd like to define the entryway to your garden or you're looking for one of our impressive driveway entrance gates for your enclosed property, North Avon Carpentry offers both traditional and contemporary designs to suit every taste.
If you're looking for a loft conversion in Bristol, then we've carried out many loft conversions across the Bristol area, so get a quote now, call us on 01454 603992, we'd love to help you by using our vast experience and knowledge on your loft conversion.
Address:
North Avon Carpentry Ltd
46 York Close
Yate
Bristol
BS37 5XB

Tel:
01454 603992

Mobile:
07811 424077